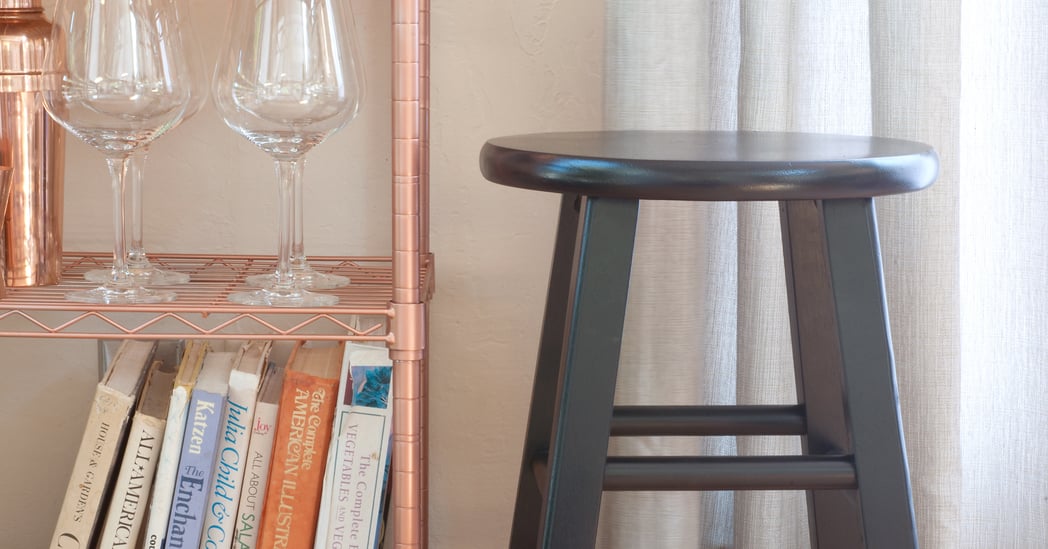 Verf is een van die dingen die een basic item volledig kan transformeren tot iets magisch. Een snelle coat update kasten of veranderingen oude, saaie spullen om in een nieuwe inrichting. Ik heb altijd vertrouwd op een mijn goede oude kan verf en schuim roller als het gaat om het werken met hout items, maar vond een veel eenvoudigere methode voor een recent DIY-project.
Kijk eens naar deze twee verouderde houten krukjes. Met een laagje zwarte verf konden deze krukjes een nieuw modern tintje krijgen met behulp van spuitlak wat een mooie finish geeft zonder strepen.
Reinig vooradat je begint de oppervlakte met een vochtige spons om vuil en vuil te verwijderen. Als je werkt met een houten voorwerp dat veel opbouw heeft, gebruik dan terpentine en de schurende kant om te reinigen. Laat het hout volledig drogen voor tenminste twee uur voor het schilderen, en controleer vervolgens of alles goed droog is voordat je gaat beginnen. Check het label voor de juiste toepassing en de droogtijd instructies.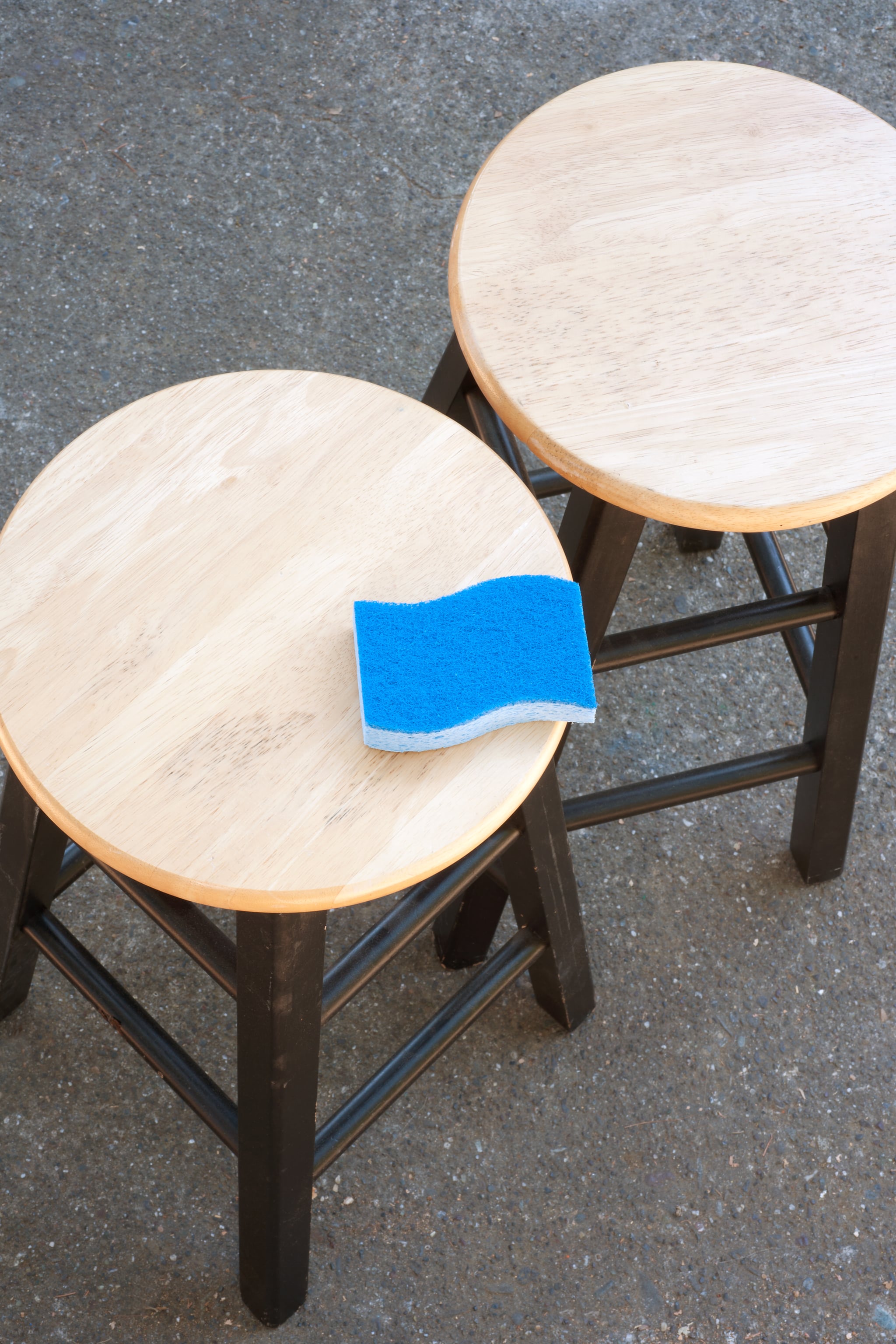 Laat de verf ongeveer 2 uur goed drogen, draai het item om en spuit dan de andere kanten, dan laten drogen volgens de aanwijzingen op de spuitbus. Opnieuw omdraaien en waar nodig is bijwerken. Geniet van uw nieuwe houten decor!